Adio Online
WEB DESIGN
USER EXPERIENCE

FREELANCE DIGITAL DESIGN [JUNE 2020 - MARCH 2021]

Since lockdown, I have been freelancing for
Adio Online
, and have had the opportunity to work on a number of interesting sites.
Buzz16 is a sports production company co-owned by Gary Neville. Currently they have produced series, documentaries and podcasts being aired across Sky.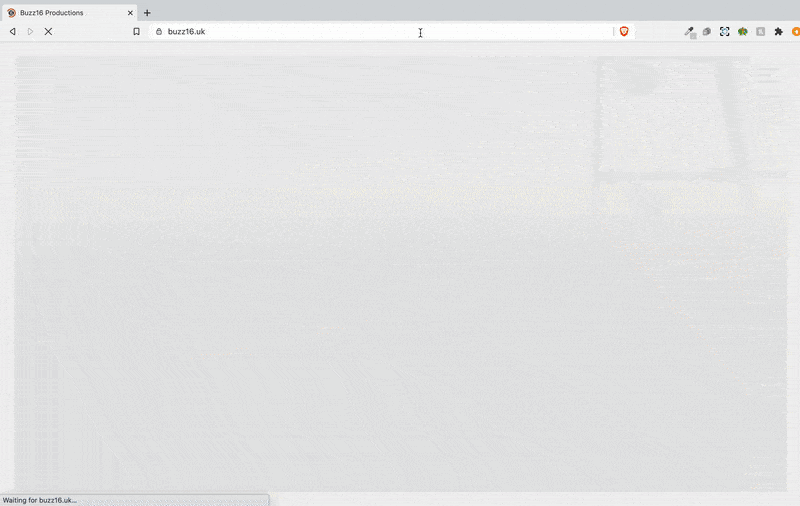 As Buzz16's viewerbase are already familiar with the stars of their shows, they largely base their decision of what to watch by who they recognise.
This allowed for a highly visual aesthetic where the images takes centre stage, only revealing the text detailing the show when the user hovers their mouse over it.
This visual style was repeated throughout the site, with alterations to layout and typography to create a distinction between the different pages.
SUBLOW HZ, DRUMNBASS LABEL

Sublow Hz are an underground music label that have risen through the ranks in recent years. They've worked with some of the largest artists on the scene such as Goldie, Andy C , and Rudimental; and have performed at prestigious venues such as Ministry of Sound and Fabric.
Their performances on Kiss, Rinse FM, and Radio 1xtra has catapulted them into the mainstream, and gave them the need for a new way to present themselves.
Sublow needed a polished site which communicated the experience of seeing them live (don't let the quality of the gif fool you).
A showreel of footage taken from their shows dominates their homepage. Set a top this is their logo in a neon teal, selected to complement the dark lighting of the footage and convey the VFX present at their live events.
Promotion of events is a necessity of any underground label, as that is how they get their name out and sell tickets. The problem is, these promotional posters made by third parties are designed in isolation from each other, and can somethimes be a bit garish.
The colour palette I chose enabled the events and news pages to host these promotional posters without clashing. The dark grey boxes and neon teal text compartmentalises the posters while still allowing a bright and energetic feel.
If you would like to hear more about my work for Adio Digital,
please contact me at
olly@ollydonovan.com
Live sites I've worked on with Adio:
buzz16.uk
sublowhz.co.uk
accessdeals.co.uk
trevorphillipsbarbers.co.uk
taxtful.co.uk